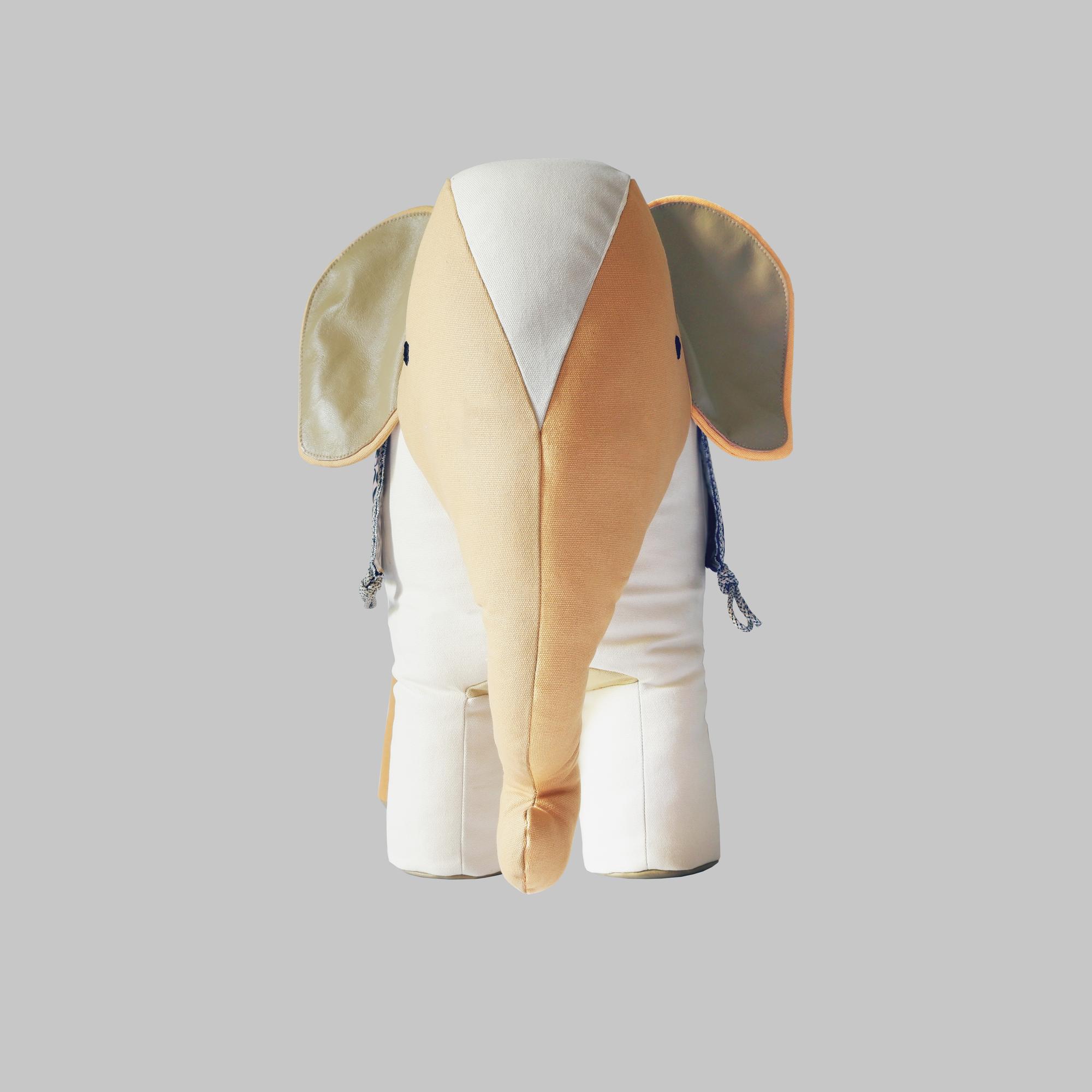 SOFT PLAY SCULPTURE ELEPHANT
MATERIAL: COTTON CANVAS, LAMB SKIN, NYLON ROPE
SIZE: L. 25.5 W.9 H. 18 in | L. 64.77 W. 22.86 H. 45.72

DESCRIPTION
THE SOFT PLAY SCULPTURE ELEPHANT IS CONSTRUCTED BY HAND AND FEATURES A CUSTOM G FLOWER MOTIF BLANKET.


HANDMADE-TO-ORDER. PLEASE ALLOW 1 WEEK OF LEAD TIME BEFORE SHIPMENT.

CARE
PRESERVE YOUR SOFT SCULPTURE BY ENTRUSTING IT TO A
PROFESSIONAL DRY CLEANER WHEN NEEDED, AND AVOIDING
CONTACT WITH WATER AND OTHER HARMFUL SUBSTANCES.